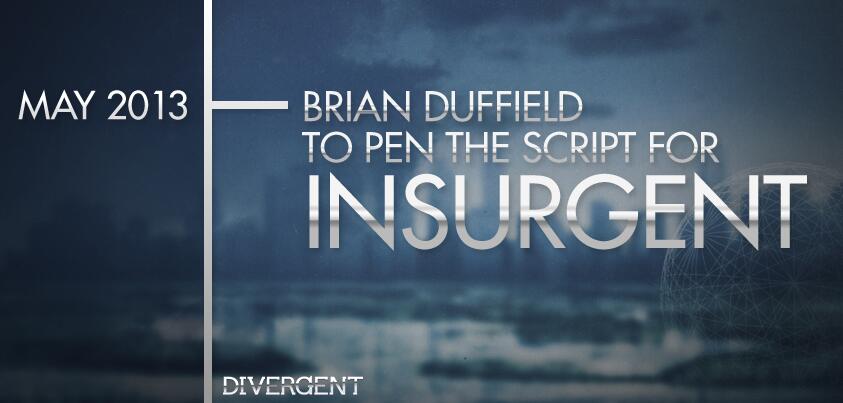 Wow! This is amazing news. Usually we have to wait until after the first movie for kind of this information.

From EW: "Divergent
, based on the first book of Veronica Roth's best-selling series, only just began shooting in Chicago late last month. But the powers-that-be must be feeling confident they have a hit on their hands since they've commissioned Brian Duffield to begin working on the sequel,
Insurgent.
Doug Wick and Lucy Fisher will also produce.
Duffield previously scripted
Jane Got a Gun
, directed by Gavin O'Connor, and currently filming with Joel Edgerton and Natalie Portman.
Divergent
will be in theaters in March, 21 2014."
Also, follow Brian on
Twitter
. He's a funny guy. Cant wait to see what you do with Insurgent, Bri! (Can we call you Bri? You are practically one of our fandom bff's now..)