Eagle-eyed Chicago residents spotted this movie zip-line set up for the Divergent movie which was being filmed over 2 nights to capture the landing part of the stunt. The zip-line cables went from the top of a crane about 1.5 mile/2.4 km away, down to the lit-up 'X' landing spot in an alley. Cameras can be seen traveling down the cable in order to capture footage of the ride down. We didnt see an actual person being used, but Tris stunt double was present and tweeted
"Time to go fly down the streets of Chicago! #Dauntless
#Divergent." Dauntless extras were also seen around the set.
Elsewhere, an extra shared her pictures from the set, posing with another guy and a clapperboard, and wearing a Divergent crew t-shirt. See all the pictures below.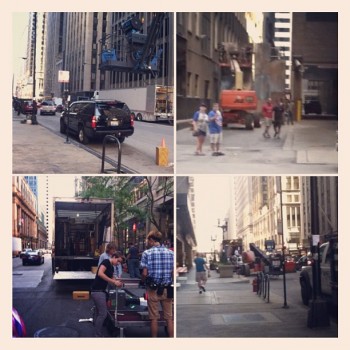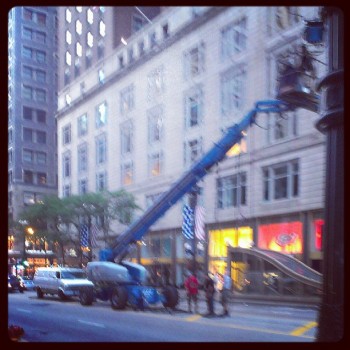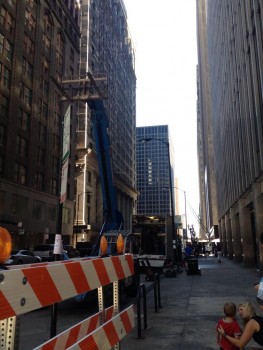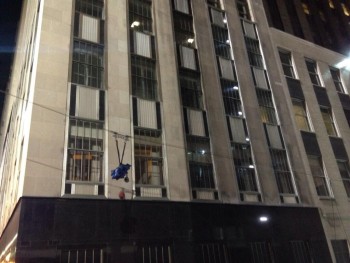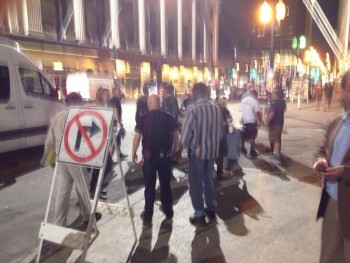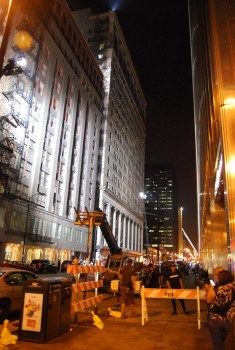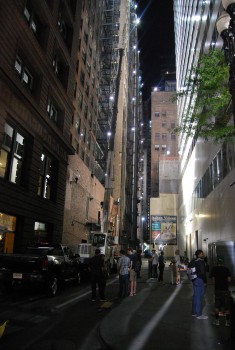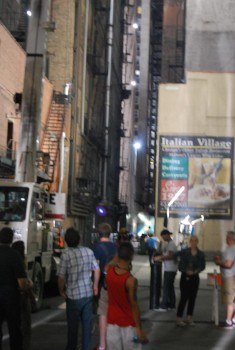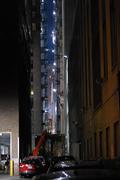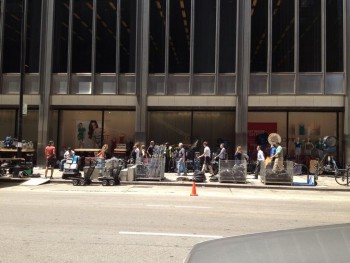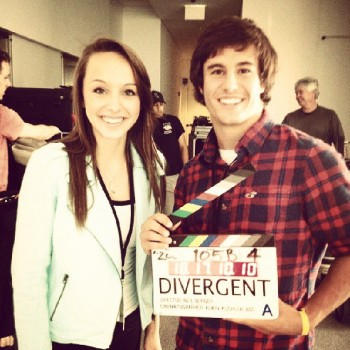 Videos
@
toreylenart
: Zip lines, zip lines, zip lines, oh what fun are zip lines
#
onset
@toreylenart:
believe me, it's going to be incredible :) get excited y'all!
@
septemberbaby23
@
Divergentlife
yes! We just saw filming stuff and this poor guy, who worked there, had to watch us fangirl when he said 'Divergent'!
@septemberbaby23
I just saw the actual set of the zip line scene from Divergent! They are filming it tonight!
Sources: septemberbaby23 | seinalei9 | Donaldduckdad | iamartyssa | lisamarieblood | katie | sk8inkid1 |