Look at this new DIVERGENT covered edition of EW! This needs to be added to our collection, stat.
From
Entertainment Weekly
: Not every movie adapted from a popular Young Adult novel is necessarily a guaranteed hit. For every Twilight or Hunger Games, there are plenty of others that didn't manage to reach the same heights. (Think: Beautiful Creatures, Mortal Instruments: City of Bones, and Vampire Academy, for example.)
This week's cover story takes a close look at Divergent — based on the best-selling series by Veronica Roth and in theaters March 21 — starring Shailene Woodley and Theo James and directed by Neil Burger (Limitless). The pressure is on for this film to soothe the jangled nerves of a jittery industry that is watching the film closely, in hopes that it will be the one to continue the wave of YA hits. EW's Sara Vilkomerson spoke to the filmmakers and actors about what it's like to have such high expectations on their shoulders, and, for the stars, how they answer the constant question about whether they are ready for fame. "It's completely impossible to answer," Theo James says. "If you say anything, you sound like a douche bag because who knows what the f— is going to happen?" (His co-star agrees. "It's something that hasn't happened yet," says Woodley. "Anyway, change is inevitable. It happens every day. I'm not going to change my life at all — I love the way I live. I'm not going to worry about it.")
As for the filmmakers, while producers admit that "the pressure for the box office is excruciating and unfair," their goal was to make the best movie possible. "The audience can really sniff when there's some kind of cynicism [involved in making a film]," says executive producer Doug Wick. "It's like saying because of Gravity, let's do more space movies. Forget that this is a YA book. When you read it you see scenes, you visualize the world. That suggests a great movie."
In this week's cover story, we also do a deep data dive into whether YA book sales predict movie ticket sales, provide a guide to the characters and cast of Divergent, plus the inside design secrets behind that full-back tattoo on James' character, Four.
For more on
Divergent,
pick up the latest issue of
Entertainment Weekly
, on stands Friday, Feb. 28.
Digital Scans
- Thanks to Divergent fan Joy for sending these to us!
How awesome does Shailene look at Tris in these new pics.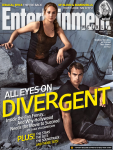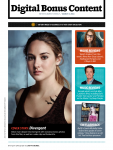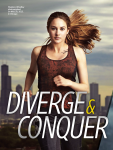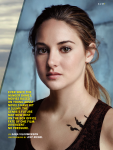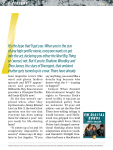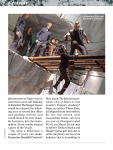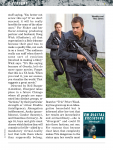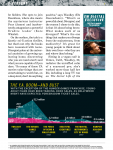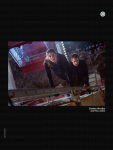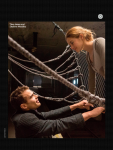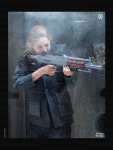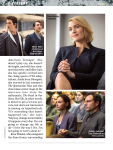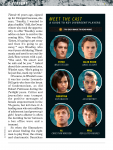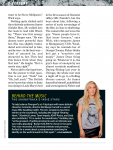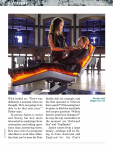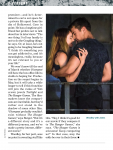 Cropped Stills (Via
Tris&Four
)
More stills released by
EW - Check out the gallery HERE