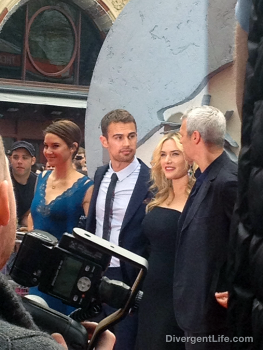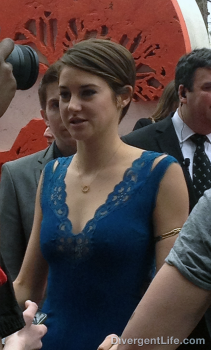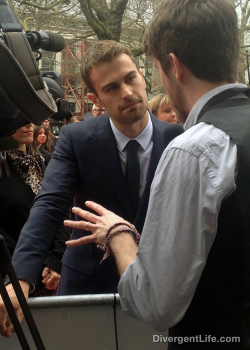 Thanks to awesome guys in charge of promo, DivergentLife.com was given the opportunity to hang out on the red carpet for the European premiere of DIVERGENT in London. (We also got to attend the red carpet event in Chicago last month, which you can read about that
HERE
.) Read our rep's report below: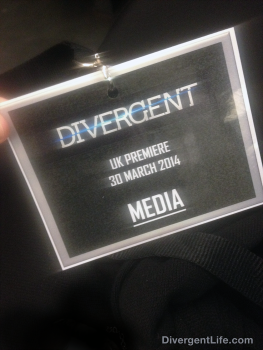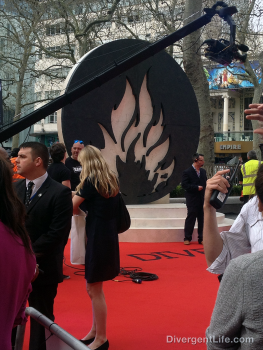 The day got off to a good start when the weather man assured us there would be no rain. In fact it was pretty warm, tropical even by British standards. Leicester Square in London had been given the full DIVERGENT treatment, and the special fan event set up looked incredible. It was open over the whole weekend and featured Dauntless training obstacles, a tattoo (transfer) station, aptitude testing, faction members to guide you through, and more!
We didn't have time to check it all out as the red carpet was starting and we needed to quickly get in place for a good view.
The first car pulled up it was officially underway! As they headed over to chat to reporters, we came face to face with stars Shailene Woodley, Theo James, Kate Winslet, Ben Lloyd Hughes, director Neil Burger, and author Veronica Roth.
Every time someone new arrived the crowds would announce their arrival with screams that had us all craning to see who it was. Everyone that came over was in great spirits, friendly and funny!
First to reach us was author Veronica Roth, who smiled the whole time and bounced around the red carpet, rushing to get to all the fans that had waited for hours (some overnight.)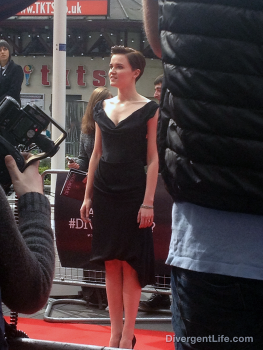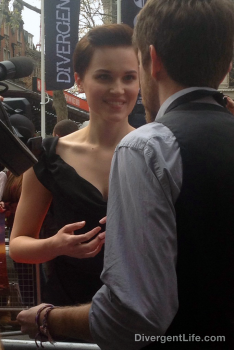 Next up was Ben Lloyd Hughes who for those that don't know, plays initiate 'Will'. Ben, on home turf like Theo and Kate, was just as charming in the flesh as he appears in interviews we've watched, always down to earth, and joking around. He was very impressed by everyone who turned up since it was Mother's Day in the UK!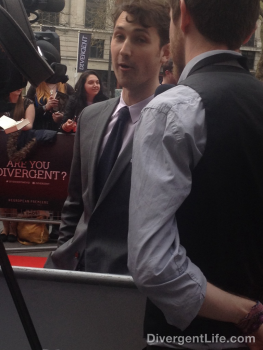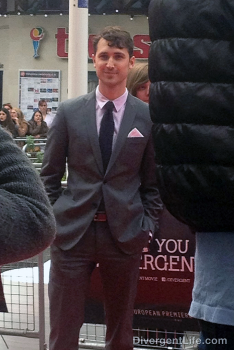 Shailene Woodley made her way over after posing for photographs and waving to fans. True to form, our DIVERGENT leading lady hugged each new person she greeted, and looked totally stunning in a backless Stella McCartney gown.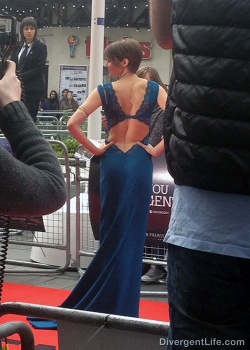 When Neil Burger came up alongside her, she stopped to greet him and they had a quick chat before she asked after his wife and left to go say to her too! "This is great," Shailene said to Neil about the London premiere. "Half the cast is British!"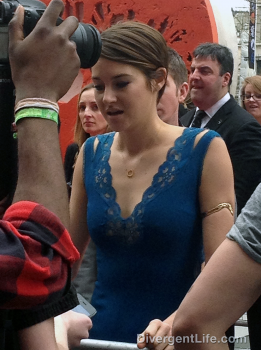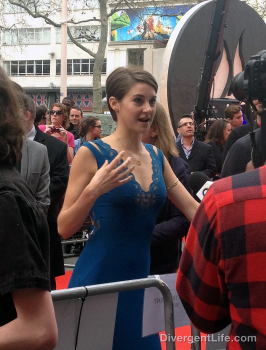 Neil Burger our hero/director talked about how he loved London and it was great to get such a nice welcome from the fans over here.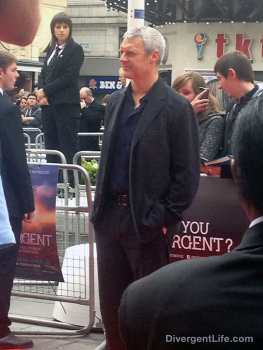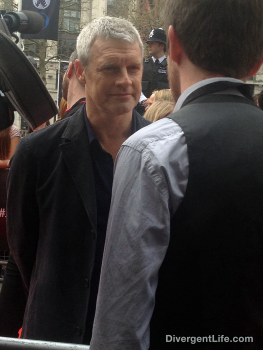 Theo James and Kate Winslet bought the biggest loudest screams of all. As Kate drew nearer it was too much for one lady stood behind us who looked on the verge of tears and begged us to take pictures with her phone. Shailene, Theo, and Kate then posed for group shots, spinning this way and that for the mountain of photographers next to us.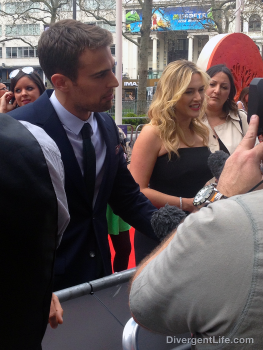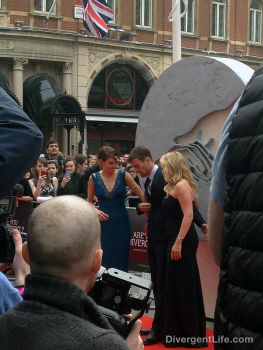 Kate Winslet- the villain in DIVERGENT- then came over to do her interviews with the press and it was one of the most surreal moments ever. Kate. Winslet. It's like being in the presence of royalty. Such a huge star yet so nice she immediately puts people at ease.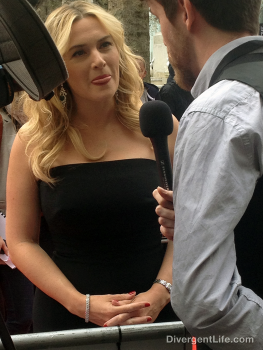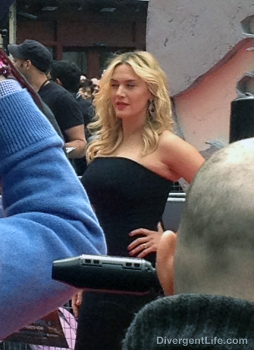 Finally the man himself, Theo James. The moment we'd been looking forward to. You're probably wondering if Theo is as perfect in real life as he is in interviews/photos. The answer is a predictable yes. It was hard to concentrate on anything being said because THEO JAMES. Thankfully that's what video cameras are for and interviews will be posted on the site.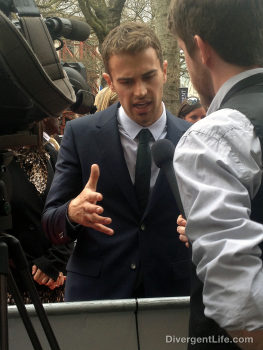 Off they all then went to do interviews on the Dauntless stage with the host, leaving us star struck in their wake. The press cleared out, lucky fans managed to nab the posters that had lined the railings, and we sprinted around to the entrance, making it just in time for the screening to start.
Neil Burger was the first to be introduced to the stage, after which he proceeded to introduce the others. <
insert speech given on stage because we were too excited to remember anything after the intros/
>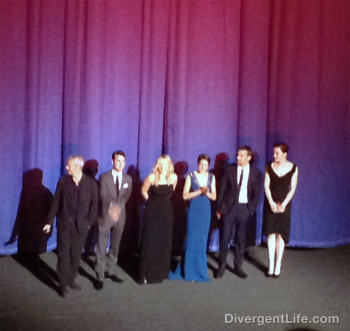 The movie itself- we wont go into detail because it hasn't been fully released internationally yet, but it's with a great sigh of a relief they we can say.. we love it.
The film opened and ended with lengthy applause, whistles and cheer, as did THAT kiss scene. Having been to a few premieres, these fans were definitely one of the most responsive.
Anyway, at some point in the future after we've seen DIVERGENT at least 7 more times, we may do a huge break-down-dissect post/review, similar to what we did for trailers before. What do you guys think of the movie? How many times have you seen it so far?
Check out all our photos below: (Click for full size)