Check out the amazing new photos and videos of the factions from the Divergent set, and our first proper look at the faction costumes.
Close ups of the faction entrances & symbols, a few cast members on set, faction extras walking through the streets and lining up at the entrances, plus fan pictures with Shailene Woodley and Ansel Elgort, who are always kind enough to stop for fans. We saw the faction entrances being set up yesterday, and now we know what they were for. Not sure if this is the choosing ceremony, or a school scene, we got mixed reports (set workers also tried to tell fans they were filming a commercial- bless them.) Obviously we weren't fooled. (
Pictures and videos after the jump
)
Filming throughout the day: The factions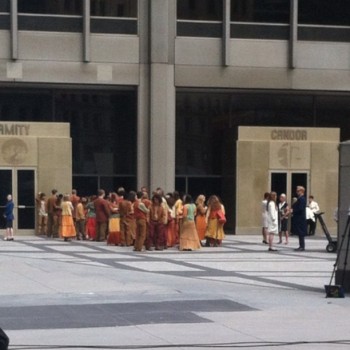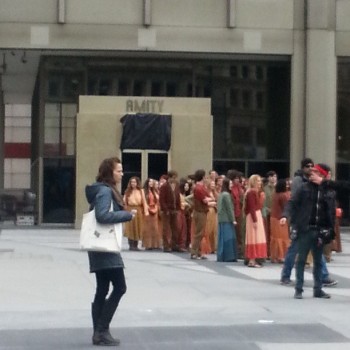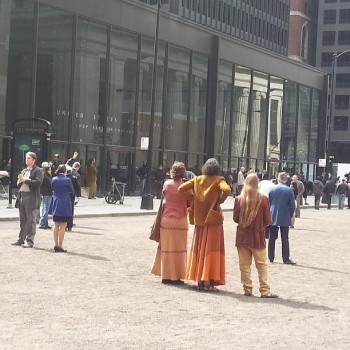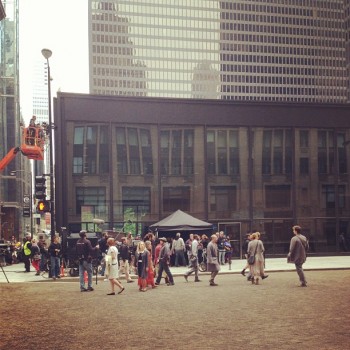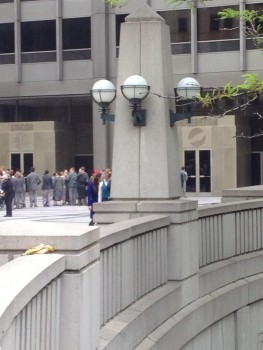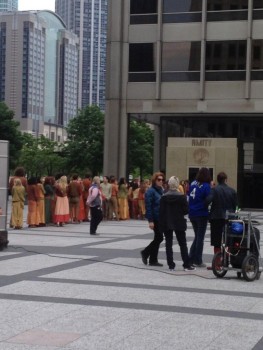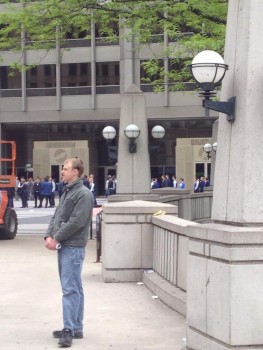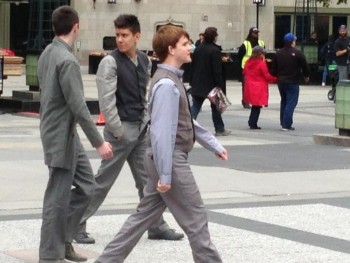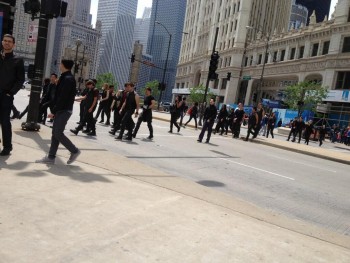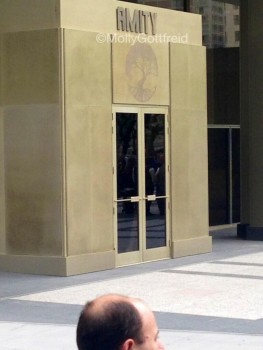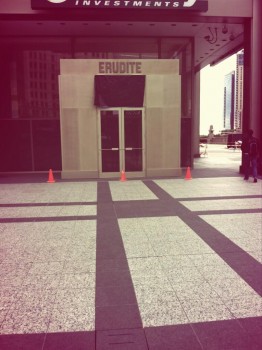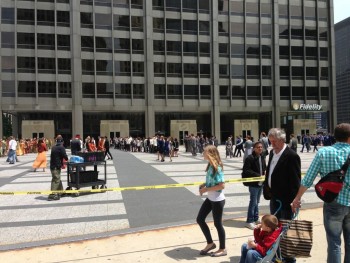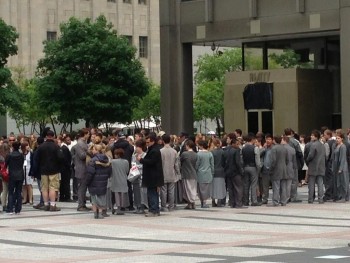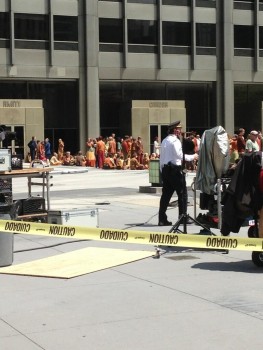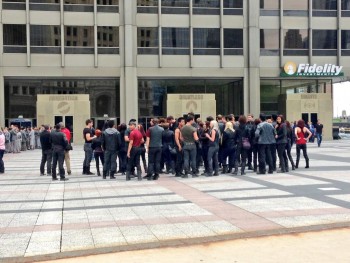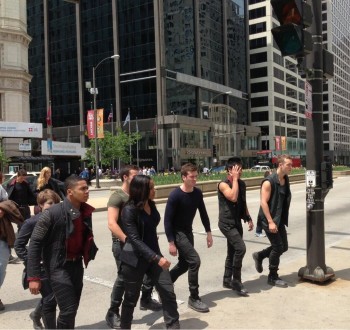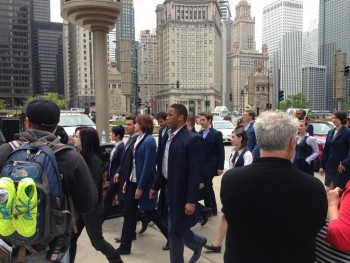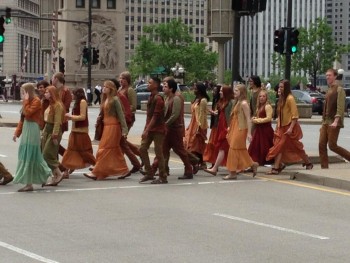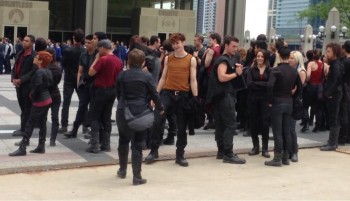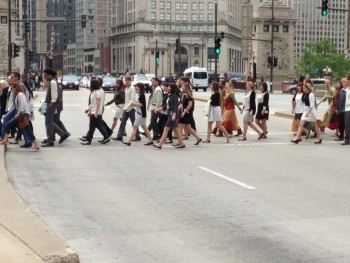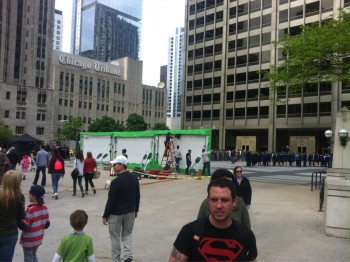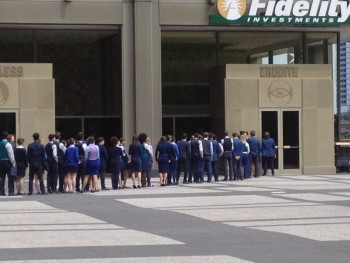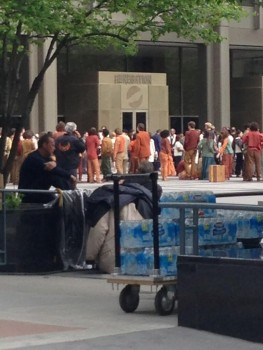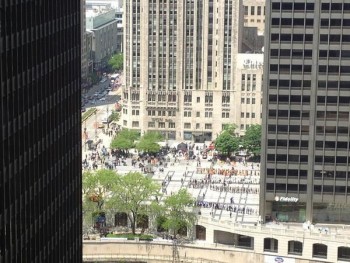 Fan Pictures with Shailene & Ansel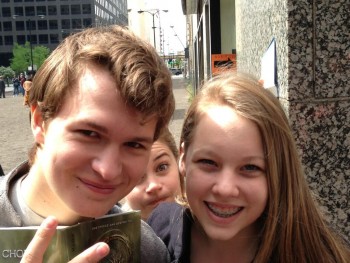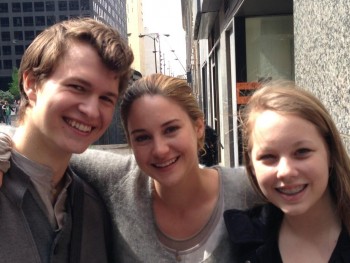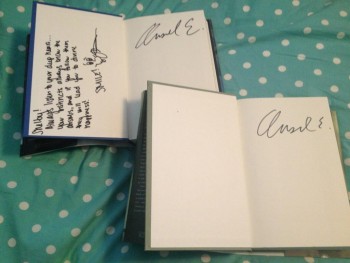 Shelby: "SHAILENE AND ANSEL JUST CAME OVER TO ME AND TOOK PICS AND SIGNED MY BOOKS"
Pictures of the cast on set: Shailene, Ansel, Miles Teller, Ben Lamb, Amy Newbold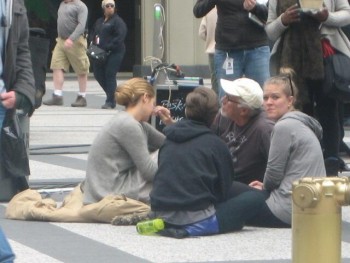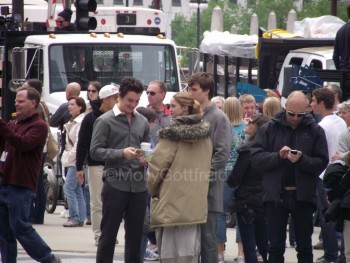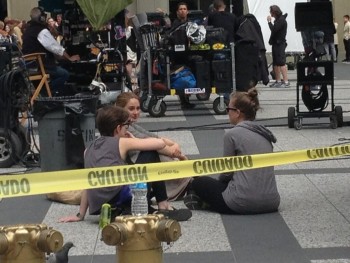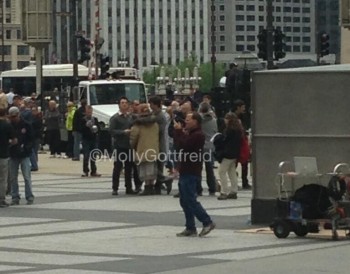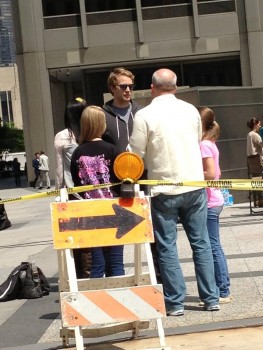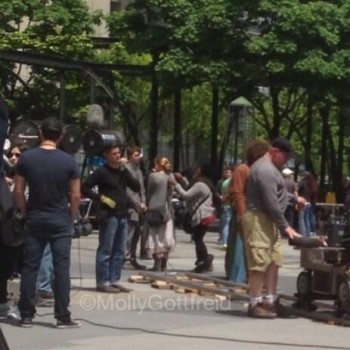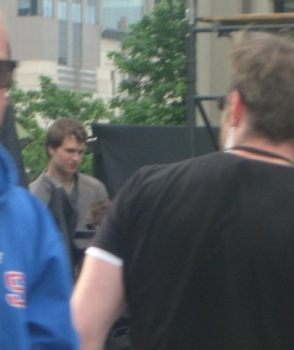 Faction entrances close-up: From
PagetoPremiere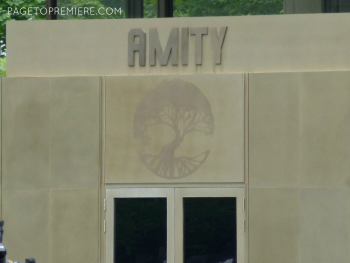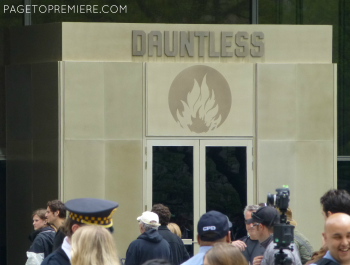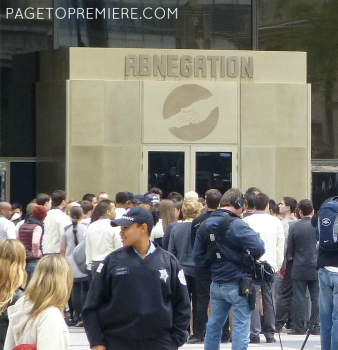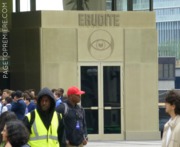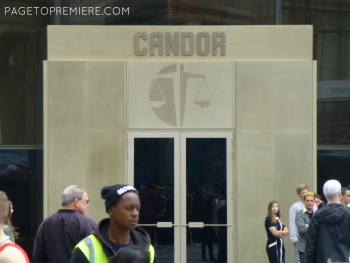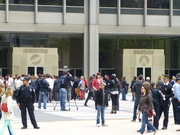 Shailene & Ansel seen from a hotel
A picture
Ansel
posted of fans on set.
VIDEOS
Vine Video of the faction entrances
There were also numerous reports/sightings of Kate Winslet on set, but no pictures or confirmations. We also found an image from the Erudite set:
On set for film we are building server room for in Chicago. Kate winslet is home girl acting.
#moviebusiness
#onstage (source)